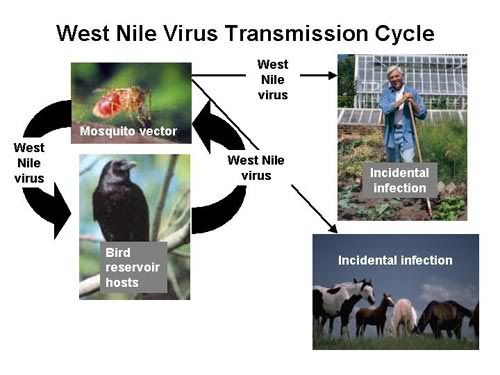 A dead squirrel found in San Mateo has experienced positive for the West Nile virus, the first confirmed case of the disease in the county this year.
San Mateo County officials picked up the eastern gray squirrel on July 28 and, after testing its remnants in a lab, confirmed Thursday that it was carrying the virus, which can be deadly and has no cure. The county's Mosquito and Vector Control District would not say where in San Mateo the squirrel was found.
"It's nothing to be alarmed about since it's just one animal," said lab director Chindi Peavey. "It's not something people should panic about."
West Nile virus is transmitted through bites by contaminated mosquitoes. Peavey said finding infected squirrels or birds such as crows, blue jays and ravens is more disturbing than discovering the virus in a migratory bird that could have flown from outside the area.
It is the first case established in the county since a bird found in Redwood City tested positive for the virus last year. That bird was the only case in 2009. Peavey said the district naturally gets one to five West Nile cases per year, making it less common than in Santa Clara and Contra Costa counties.
Humans in San Mateo County have experienced positive for West Nile virus in the past but have always contracted the disease elsewhere. The county has had no human losses.
Peavey said the lab is worried that fewer people are reporting dead birds and animals. The lab has taken in 90 birds this year, compared to 170 last year. That figure was down more than half from the 374 birds the lab took in during 2008. Dead birds or tree squirrels can be reported by calling the state hot line at 877-968-2473 or the county lab at 650-344-8592.
The vector control district also has tips for preventing mosquito bites and propagating near personal property. The lab recommends draining outside standing water weekly, limiting outdoor behavior at dusk and dawn, using insect repellents that enclose DEET and dressing in long sleeves and pants near mosquitoes.